Our Chrysalis Awards
for Remodeling Excellence:

2017 National Award
Bath Remodel
$50,000 - $75,000

2014 Bath Remodel
over $60,000

2013 Whole House Remodel
under $250,000

2010 Best Kitchen Remodel
Over $100K

2010 Best Residential
Specialty Item


Tenhulzen Residential, LLC
Remodelers of Bellevue, WA


Industry Associations:
Professional Designation:

Traci Tenhulzen
13208 N.E., 20th St.,
Bellevue, WA 98005
Phone:425-885-9871
Fax:
Website: www.tenhulzen.com


2017 National Award
Bath Remodel $50,000 - $75,000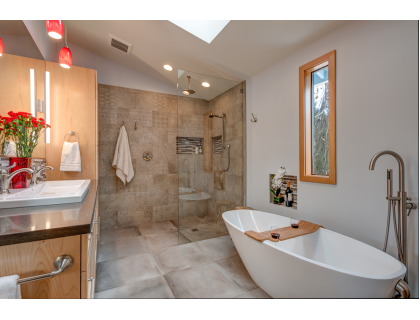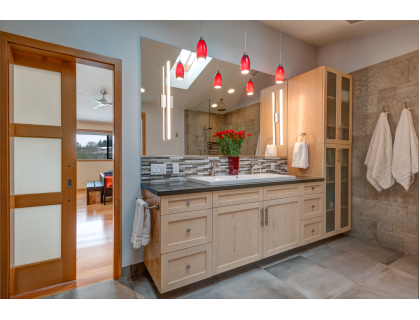 This 1980 split-level ranch had a poorly arranged master bath with inadequate lighting and no proper ventilation. The existing finishes were outdated; the space was inefficient and awkward. The existing vanity was exposed to the room with outdated ceiling fixtures accenting the poorly laid out space. A full bath and closet were adjacent to the vanity, further confusing the awkward space.

Through our unique process-driven Design/Build services, this master suite was significantly transformed from its stark and cumbersome condition to a vibrant, warm and functional space. Low maintenance and durable materials ensure the longevity of this distinctively featured master suite.